The well-known perfume shop Douglas has chosen a new direction for their business. It will soon be possible for third-party sellers to offer their products on Douglas' platform. Last year, Tina Müller, CEO of Douglas, indicated that they were working on a modernisation process within the retail chain. Together with her team, she implemented the strategy within many facets of the brand. The logo and house style got a makeover and brick-and-mortar shops were given new interiors.
A lot is happening for Douglas at the moment. Both online and offline sales channels are undergoing a complete overhaul. Examples of the plans to modernise the perfumery chain digitally include personalised and data-driven marketing campaigns, aimed at the right target groups.


The most groundbreaking plan, however, is the launch of the partner marketplace, which was introduced in autumn 2019. This made it possible for smaller perfume retailers to sell their products through Douglas' platform. With this business model, they are following in the footsteps of other major marketplaces, such as Amazon, bol.com, and Zalando.
Contents:

Our marketplace specialists have already done the research and can help you with the onboarding of products and setting up specific advertisement campaigns to successfully sell your product on Douglas' platform. Want to know more about the potential benefits for your business? Click on the arrow below and get in touch with one of our specialists.

What is Douglas?
Douglas is one of Europe's largest retail chains in the cosmetics market. The company was founded in 1821 by John Sharp Douglas and started out as a soap factory located in Hamburg. Today, the company's headquarters is located in Dusseldorf, with 2400 stores around Europe.


Meanwhile, Douglas is also known for its pioneering marketplace for partners. In 2019, the partner programme had a good start in Germany. At this moment, in autumn 2021, Douglas is also launching the partner sales platform in other countries.
Douglas' new strategy
Douglas' new strategy has everything to do with the shopping experience of the future. The plan is called #FORWARDBEAUTY and is supposed to modernise the Douglas brand. Shopping at Douglas is already a true omnichannel experience, with new digital technologies that they use for their customers and flagship stores in attractive European cities. The perfumery already is the number one beauty retailer in 26 countries.


The retailer offers its customers a beautiful range of around 55.000 high-quality products from more than 750 brands that sell perfumes, decorative cosmetics and skincare products, as well as food supplements and accessories. Furthermore, Douglas achieved sales of € 3.5 billion in the fiscal year 2018/19. Around 20.000 beauty experts encourage and inspire customers every day to experience their own beauty.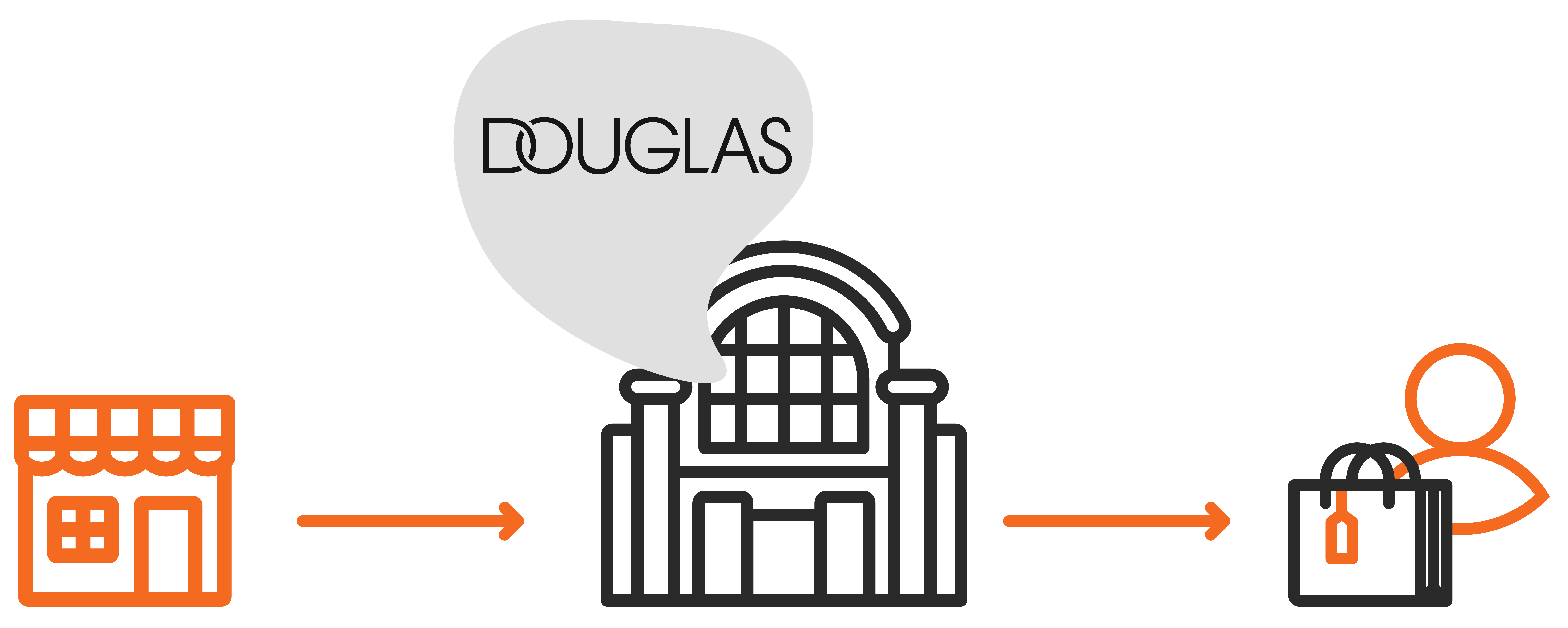 Douglas during COVID-19
In 2020, Douglas was temporarily in dire straits as a result of the lockdowns and closing of shops. The company's turnover decreased by 7.5% in the first nine months of last year. Nevertheless, Douglas' top executives saw opportunities in the online channel. Sales via webshops increased by as much as 40%, amounting to €640 million in the same year. Online sales increased by 70% in the third quarter, whereas sales in physical shops fell by more than 17%.

By now, all 2400 shops across Europe have reopened. Nevertheless, Douglas decides to further exploit opportunities through online channels. Tina Müller says that they focused on e-commerce at an early stage, as part of the #FORWARDBEAUTY strategy. "Thanks to our adaptability and discipline, together we managed to navigate Douglas safely through the corona crisis", says the CEO.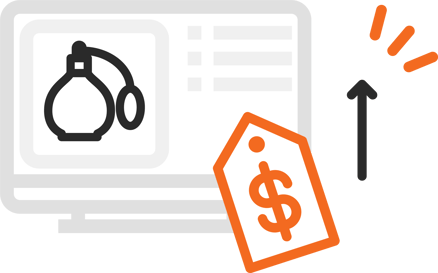 Selling on Douglas: what makes it interesting?
The new mission, vision and strategy were created to help small perfumery shops in difficult times. The marketplace is intended to generate more sales in order to maintain their level of turnover. Why is it interesting for small perfumery shops to sell on Douglas' platform? The company makes it a real experience of discovering a wonderful fragrance, good care, and beautiful make-up.


Douglas' online shop has the largest beauty assortment in the Netherlands with hundreds of well-known brands, such as Clinique, Estée Lauder, Hugo Boss, Lancôme, and more, amongst its range. If you, as an independent seller, have a good strategy for selling on Douglas, the partnership can be of great financial benefit for both parties.
Advantages of selling on Douglas


Largest beauty range of international top brands in perfumery and cosmetics.

Great brand awareness.

Good commissions and various promotional opportunities around annual gifting moments; Valentine's Day, Mother's Day, Christmas, etc.

High discounts around promotions.

Advertising opportunities with a high conversion rate.

Daily update of the platform's data feed.
How to start selling on Douglas
Registration for the Douglas partner programme is done through AWIN. You can start selling after Douglas approves your application. It is important to know that Douglas takes a standard 10% commission on your online sales through the platform.


Douglas remains a perfume retailer but also wants to expand its online marketplace to other branches, such as health, food supplements, jewellery, accessories, and interior design.

Technical applications to sell on Douglas
If you want to make your sales on Douglas a success, also take into account the technical applications to boost your sales on the marketplace. It is useful to set up smart filters to categorise products. Think of price, brand name, stock, and margin filters to ensure that customers, who are looking for your specific product, are able to find them with ease.


You can use special integrations to make a good link between Douglas' platform and your own webshop. Products that are sold via Douglas are automatically picked up by the programme and appear in the backend of your own webshop. Sold products follow the regular sales process without any adjustments needing to be made.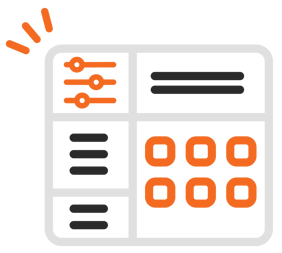 Want to successfully sell on Douglas? Get in touch with us
Would you like to take advantage of the success of Douglas' platform? Our specialists at Brandsom have done the research and are here to help you during a no-obligation consultation. Find more information on our homepage, check out our service page or contact us at contact@brandsom.nl / 030-2270520 and request a no-obligation consultation.