In October 2020, Zalando launched the new Brand Homes which can be seen as an investment in customer inspiration. It allows brands to put together collections, share even more authentic content, and have more engagement with their followers. In this article, you'll read all about Zalando Brand Homes.
Contents:

If you like inspiring your customers and showcasing your products in an innovative way, then using Zalando Brand Homes could be something for your brand. Interested in learning more about the strategy that best fits your brand, or looking for the best way to set up your own Brand Home? Read our selling on Zalando blog for more information on the topic, or get in touch with one of our consultants by clicking on the arrow below.

Why Zalando Brand Homes?
In 2019, Zalando announced that, with the help of the platform, it wants to become the starting point for fashion. Therefore, Zalando has continuously invested in deepening its customer relationships and working on improving the platform for its partners. Following the introduction of the new Pre-owned in 2019, Brand Homes is the next major initiative affecting the customer journey. Brand Homes improve the way customers interact with brands on Zalando and make visiting the Fashion Store more interesting.
With Brand Homes, Zalando aims to increase customer engagement and the time spent on their platform by focusing on high-quality content that is created by brands. Partner brands can now decide and manage how they want to present their brand and collections on the Zalando platform, giving them more freedom and influence than ever before.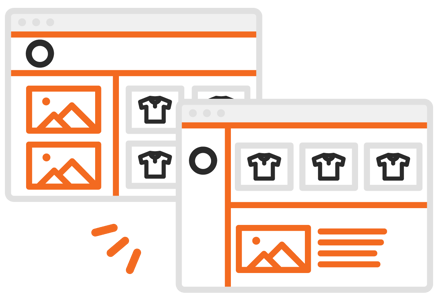 What will change for brands with Brand Homes?
Through the partner program, Zalando has always given brands the opportunity to be in charge by giving them control over their product range and brand representation. Zalando supports brands by offering tools to successfully grow their business, empowering them in a smart and fashion-specific way. This is the main distinguishing feature of Zalando as a fashion platform. With Brand Homes, they are taking this to an even higher level by giving brands more control over how they present themselves and interact with their followers.
Setting up content with Zalando Brand Homes
The content management tool makes customizing content and building specific collections easy. Brands can select the products they want to showcase for a specific category, campaign, or topic, such as sustainability. Before going live, Zalando's Brand Homes operations team makes sure that everything works, from image selection to product inventory.
Zalando's system allows brands to track the performance of their content for different markets and product groups. To gain additional visibility, brands can link their Brand Homes to marketing through Zalando Marketing Services. With this, you can specify how you want to present your content and what message you want to get across to the public. Curious to know what this all looks like? Check out the Brand Home of Mudjeans on Zalando.
Do you meet the above conditions with your shop on Zalando?
All you need to do is fill out the onboarding form with the names and email addresses of anyone that needs access to your Brand Homes account. The Brand Homes team will contact you about all the training materials and the next steps to get you started.

If you want to get in touch with an all-around marketplace specialist, the consultants at Brandsom are more than happy to help you. Please contact us if you have any questions.
Zalando Brand Homes increase customer satisfaction and engagement with brands
At Zalando, they want to really satisfy the needs of brands on their platform. They do this by paying attention to things such as:
offering a flawless range of products;
freedom of choice;
providing excellent service;
offering high-quality content;
building deep relationships with customers.
Zalando wants to be a source of inspiration and gives fashion advice to anyone interested. As a platform, it's able to connect people with brands and has proven to be an online marketplace people love coming back to.
Improving mobile experience and high-quality content
You should also put time into improving the mobile experience for your customers. Millions of customers visit Zalando daily and spend an average of 80 minutes on the platform. More than 80% of website visits and 70% of orders come from mobile devices. This way, Zalando gets directly into the hands and pockets of their customers. Therefore, as a retailer, improving the mobile experience for customers is a must if you want to optimize conversion.
As a platform, improving the mobile experience can also be done by optimizing the content that is shown. Customers like seeing content that inspires them and brings them closer to their favourite brands. With the help of Brand Homes, brands become much more visible as the platform offers a virtual space to tell a brand story and the ability to put together relevant content and collections. In this way, partners who add high-quality content to the Zalando experience are rewarded with organic growth in the number of followers. For well-known brands, this is also a good opportunity to reach new customers.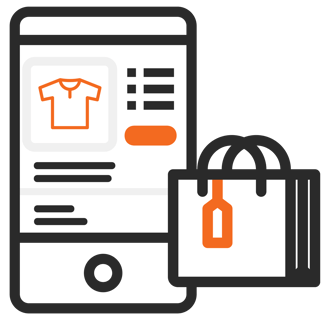 How to start your own Brand Home on Zalando
It's not possible to start building a Brand Home on Zalando right away because there are a few things that are necessary prior to starting. As a brand you need to first:
Be connected to the Zalando platform - signing up is easy.
Have at least 20 products available in your Zalando shop. You need enough products to be able to tell your brand stories through collections.
Provide at least two brand-teaser images in standard Zalando format (web and app) for creating collections and Brand Home banners. The image files should not exceed 2 MB.
Managing your Brand Home is done through a Content Management System. Tasks of the Brand Homes Content Manager include:
Creating and updating branded content in the Content Management System. It is mandatory to have at least one Brand Home and at least one collection.
Providing translation for the language of the relevant target markets.
Monitoring content performance, updating collections and Brand Homes content regularly to further improve performance.

How to set up your own Zalando Brand Home? - Contact Brandsom
Are you a fashion retailer and interested in learning more about Zalando Brand Homes? Get in touch with one of our consultants by filling out the contact form at the bottom of this page. Find more information on our homepage, check out our service page or contact us at contact@brandsom.nl / 030-2270520 and request a no-obligation consultation.